Trip report by Luke following his first trip up the valley:
This month COVID struck again unfortunately forcing Leah, to withdraw. The crew carried on with our fearless leader Matt leading the way followed by the experienced Carolina, Janet and myself.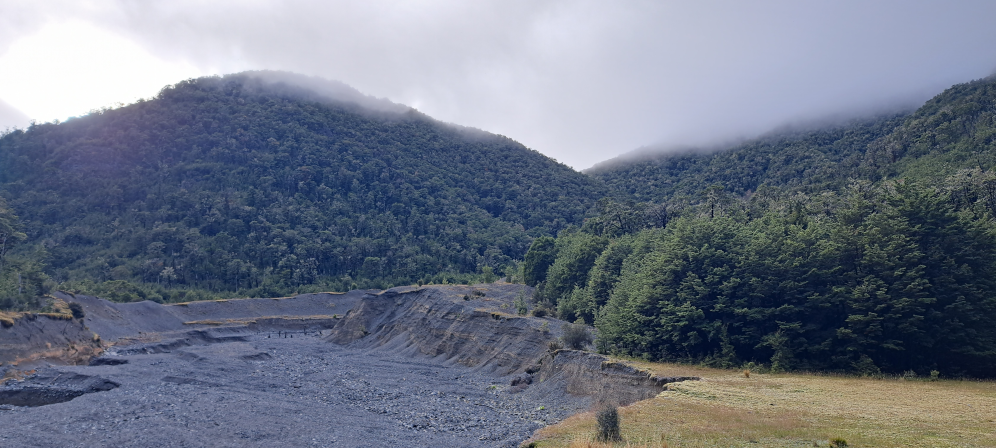 The forecast ended up being a reverse of what was forecast with the second day being warm and sunny while the first day was drizzling throughout the day. While it was wet, the rain and wind kept everyone a mostly pleasant temperature throughout the first day of the tram.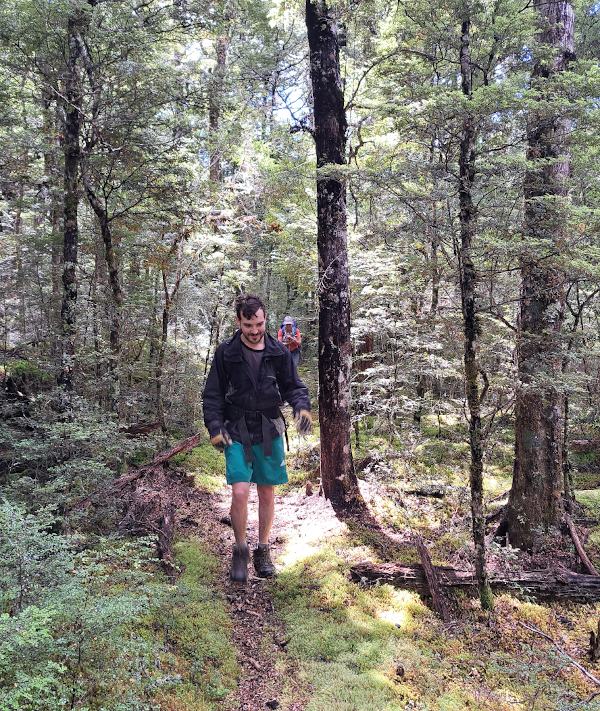 The crew met in Belfast at 0800 on Saturday and headed towards the valley, with stops in Waikuku for gear (thanks Mark) and Culverden for pies. As promised by Matt they were delicious! Having reached the valley, we sorted out the gear, had a quick briefing, and headed off at 1045.
The group stopped at the each different type of trap and Janet and I received valuable training on the correct procedure for setting the traps and setting bait for wasps. Carolina and I did the lunch hill loop before heading into the hut (15.5km in 7.5 hours, arriving at 1820).
Janet and Matt checked the traps on the main track, doing an admirable job of getting through the high volume of traps along the route.
There were a high number of wasps in the area, unfortunately Janet and Matt though they were both stung, they courageously carried on with their duties.
On the track out a number of wasp traps, which were baited the previous day, were observed receiving a high amount of attention. Given the amount of wasps we heard and observed, it is likely that we chose the correct time of year to apply the poison.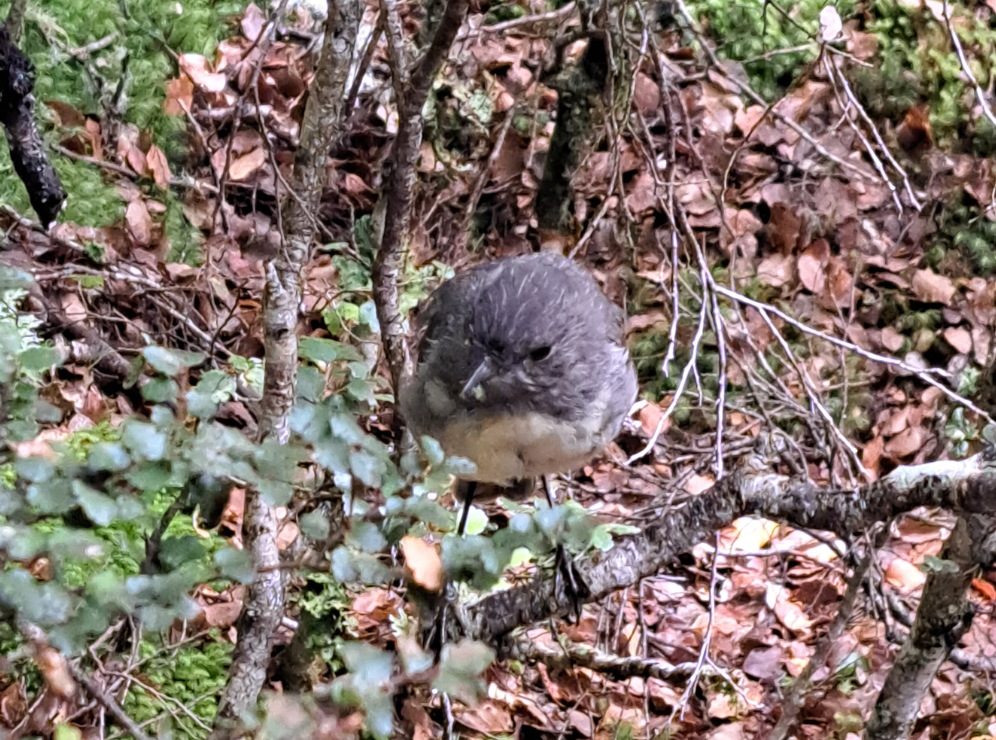 On Sunday Matt checked the traps above the hut while Janet and Carolina installed wasp traps around the hut. Installing the wasp traps took around 1.5 hours, while checking the traps above the hut took 3 hours. After Matt arrived back at the hut, we had lunch, packed up and left at around 1230 arriving back at the car around 1545. The weather was sunny and the team were in high spirits, with the tram back feeling surprisingly fast.
The drive back to Christchurch was broken by a stop for what turned out to be an excellent fish burger and far too many chips.
We can report that the Carlyle is alive and well.
Catch Summary:
Hedgehog 1, Possum 7, Rat 8, Stoat, 3
Total – 19