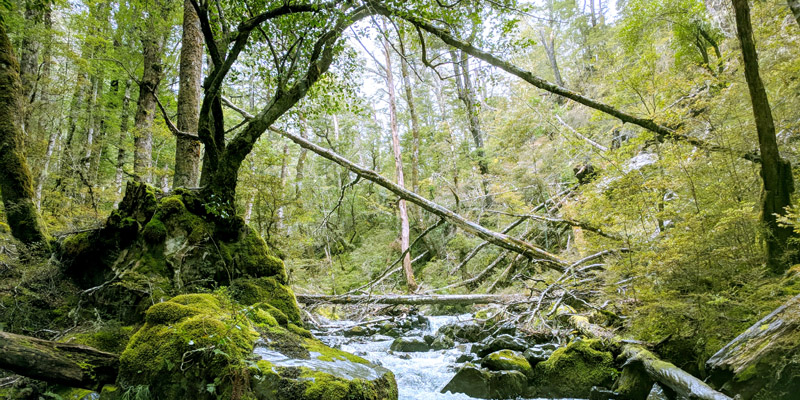 A steep-sided valley covered in beech forest, the Carlyle Valley is a picturesque area in the eastern northern reaches of Lake Sumner Forest Park, close to Lewis Pass. Trust volunteers started predator control there in 2017 to protect its birdlife.
---
---
Biodiversity
A survey has been carried out to find out what species are in the region. There were a number of indigenous birds observed such as Bellbirds, Grey warbler, NZ fantail, Tomtit, Yellow-crowned parakeet and South Island robin.
Also observed were Rifleman which are classified as declining. Kea and New Zealand falcon which are classified as Nationally Endangered and Nationally Vulnerable have also been seen in the valley. Unfortunately, no Long-tailed bats were observed.
A trap line consisting of 70 traps has been placed on the path to the hut and beyond as well as 80 possum traps. In 2019, we received a generous donation, which allowed us to purchase five self-resetting possum traps for this project.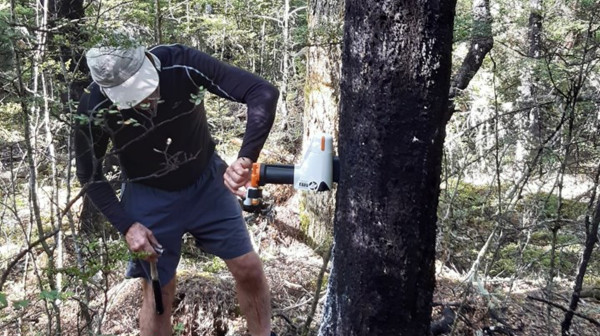 Between June and July 2019 90 possums were caught. If these numbers are indicative of how many possums are in this region it looks like our trapping team will be kept busy resetting these traps.
The hut Restoration
In 2016 the Trust secured funds to renovate a DOC tramping hut in the Carlyle Valley. The work started in November 2016 when a team of enthusiastic volunteers began clearing the track to the hut. A few more trips were required before there was better access to the hut.
In April 2017 work began in earnest. Volunteers and a helicopter were on hand to get materials to and from the hut. Over the next few months rooms were washed down, walls primed and the first coat of paint applied. Furniture was scrubbed and fixed, and the all important toilet repaired.
Carlyle Hut: before and after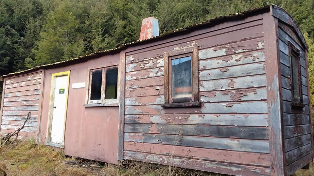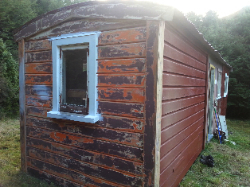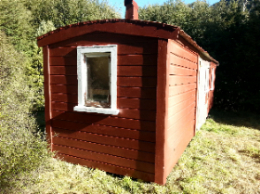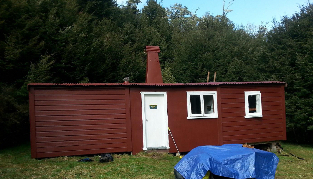 The outside of the hut was sanded and had the first coat of paint applied, windows repaired, roof wire brushed and painted and the fireplace and chimney repaired.
As well as the maintenance work on the hut being carried out, the tall grass surrounding the hut was also cut down.
By 2019 work on the hut has now been completed and it is definitely a more comfortable place to stay while enjoying the beautiful surroundings.